Croghan Family Home Deadwood 1915
Pulga Big Bar Station and Store
The Pines Store Yankee Hill
Cherokee Bader Store Assay Office
Yankee Hill School 1885
Cherokee Mine Superintendent's House 1880
Dedicated to Preserving and Sharing Our Local History
Yankee Hill Historical Society
Located in
Yankee Hill is located in Northern California. See the areas we cover map. The area has a rich history. We are a small organization with a big goal. We want to share our history through first hand accounts with everyone, young and old, anywhere in the world 24 hours a day!
More About Us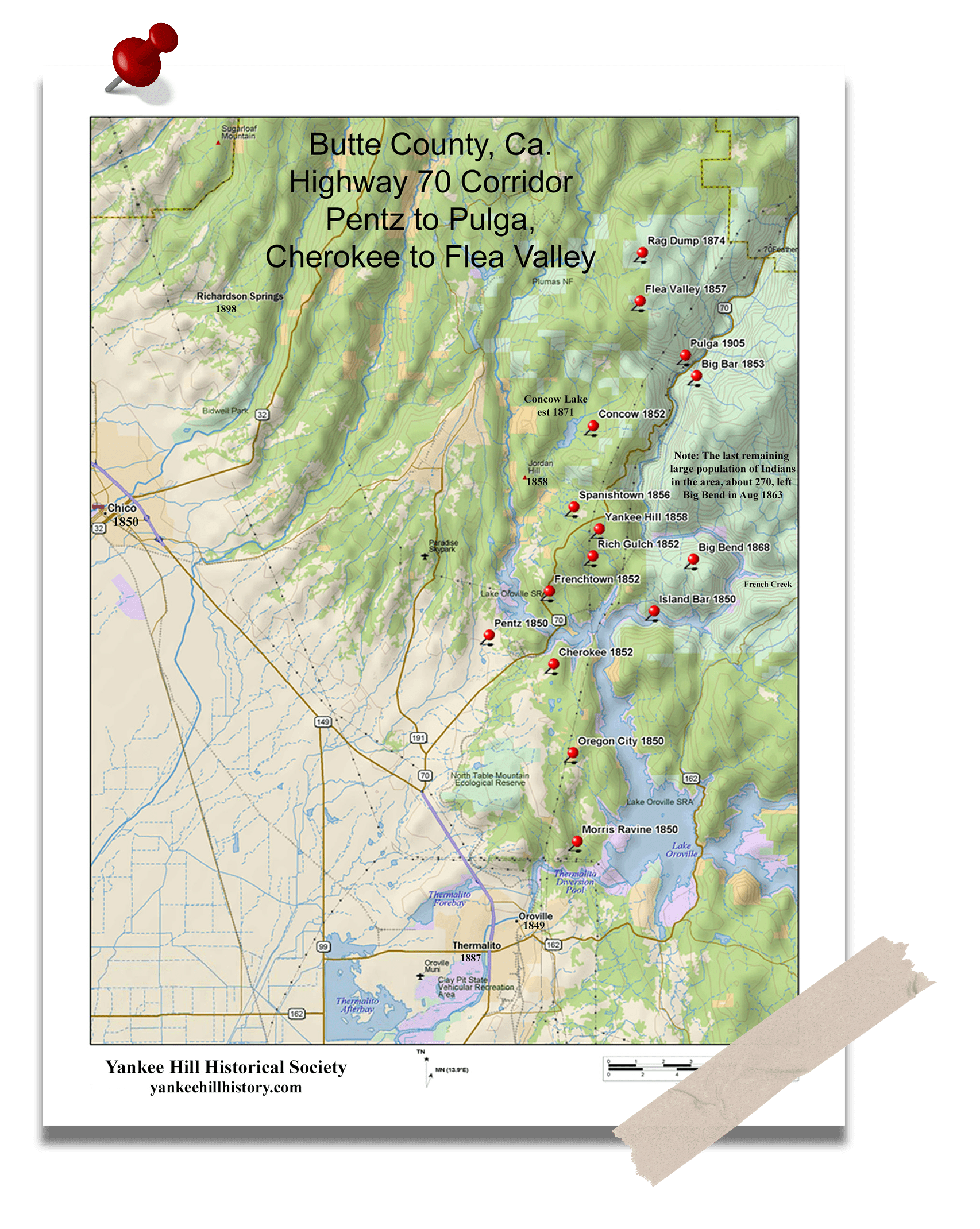 Know More
For More Help
For more help in your genealogical or other research or to read the actual articles referenced in our historical timeline below, visit the Archives. There are thousands of items digitized and filed there along with an Index for your review in each category. 
For the first time visitor, the Archives Main Page offers help on how to do your own research and find things in the Archives.
Enjoy Your Stay